Meet Lisa (and her big Aran sweater), the new editor of Interweave Knits
It's strange to introduce yourself to a large, anonymous crowd of people. I don't even really know how to do so. It's a lot easier to stand in a room of knitters and hold up a sweater and say, "I knit this!". So maybe I should try to start that way.
My name is Lisa and this is me and I knit this sweater (Inishmore by Alice Starmore). Thankyouverymuch.
Okay, my name is Lisa and I am the new editor of Interweave Knits. I come to the magazine from knitscene, which I edited for about 5 years. I've heard a few knitters voice the concern that IK would skew young-and-trendy under my tenure—that the models would all be 17 and the knitting would be simple and the styling conceptual, a concern I attribute to my success as editor of knitscene. People believe knitscene was my personal taste. My kind of knitting, my style. But few editors are so lucky as to build brands that wholly reflect their personalities. We inherit brands and work to grow and maintain them. So it was with knitscene, which I love dearly, but doesn't necessarily represent my knitting life.
The truth is, I am a Knits knitter. I may be younger than many in our readership, but I am not young in yarn–23 years of knitting and over 10 years in the yarn industry. I'm a technical knitter, thanks to a mom who was always at my elbow when I needed help, who spent her hard-earned spare cash on yarn and pattern books for me as a Gothy adolescent. I have faded memories of a playpen in a yarn shop where she worked. Late,r, I would work the booth for my parents at Stitches expos. And even later, I would work the booth for Interweave, selling subscriptions to Knits, the very magazine I now direct. I've now been with the company 8 years, in every position on staff, including project editor. The project editor manages all the patterns, edits them, and works closely with designers and tech editors to get an accurate final product. Before I was an editor-in-chief, choosing designs and palettes and planning photography, I was crunching numbers on raglan shaping. That experience colors my approach to choosing designs now, for sure.
In terms of choosing designs and shaping the magazine, I don't plan to make radical changes. I do plan to put my stamp on these pages, however—my penchant for relaxed and contemporary styling, classic design (hello Aran sweaters), streamlined construction, and wearable silhouettes. To me, knitted things are by nature casual and meant to be worn as outerwear. Stitch patterns should make for addictive knitting, charts should be intuitive and delightful to follow. Photography should display the knitting and inspire the viewer all at once. We just shot the Fall issue—this was one of our locations. I love outdoor locations and plan to use more in Knits as we move forward.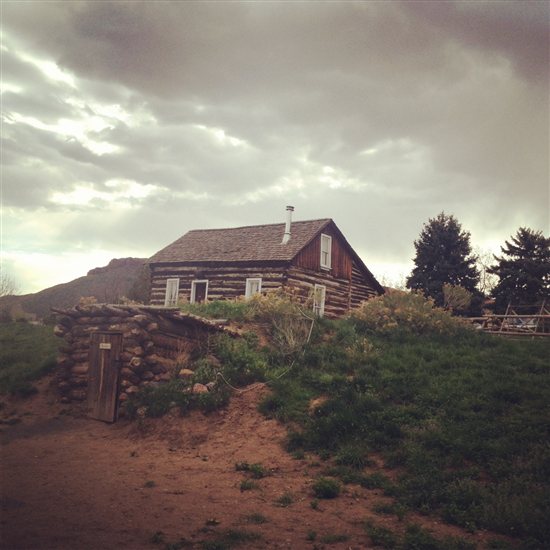 This introduction is meandering a bit— I blame the three-day weekend we're coming off, in which I  was able to really relax. My brain hasn't quite returned yet. Forgive me. Yesterday I ran 7.5 miles through Umstead State Park, a lovely patch of verdant heaven here in my home, the Triangle area of North Carolina. There's something about a long trail run, the isolation, the quiet that slowly, you realize, is not quiet—there are birds trilling, squirrels rustling, trees creaking, water gurgling over rocks. Your breath; your shoes unsettling pebbles. It is a meditation. A good run is surprisingly like a good hour of knitting. Right now, I'm working on a stranded colorwork hat for the winter issue of Interweave Knits. It is an intense kind of meditation, with three colors on each round 😉 Consider this a sneak peek!
Well, I'll cut off here. Please stay tuned to the blog and to the magazine as we move forward. If you're not a subscriber but would like to give us a try, check that out here. Cheers,
~ Lisa