7 Fun Facts about Crystals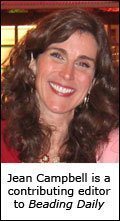 I am a lover of factoids. Some people don't appreciate this. They shake their heads and call me a Know-It-All. But I just can't help it. I love knowing the details about life and sharing them profusely in an extremely nerdy way. I'll admit, I'm horrible at some facts, like phone numbers and names. But the fact that the dung beetle can roll 50 times its weight in manure? Etched in my brain forever.
So, when I was invited to be a Create-Your-Style Ambassador for Swarovski, I channeled my inner Cliff Clavin (the fact-loving postman on the TV show Cheers), dove in, and did some research about crystals and their history. Here are some facts I'd love to share:
1: George Ravenscroft is attributed as the first to make leaded crystal glass in 1674.
2: Daniel Swarovski introduced his crystal-cutting machine in 1892. His invention made mass production of crisp, sparkling crystals possible, allowing everyday women to own costume jewelry that resembled precious stones.
3: Crystal is made up of the same stuff that regular glass is made of, such as silica, soda, and lime, but the addition of lead oxide is what gives crystals their kick. Light reflects off these particles, giving a dazzle that just doesn't happen with regular glass.
4: Lead oxide is lead, so you probably don't want to store your crystals in your mouth for months at a time, but they are perfectly safe to wear.
| | | |
| --- | --- | --- |
|   |   |  5: Fire-polished glass has some lead oxide added, but not as much as we see in leaded crystal.  |
|   | |   |
| | |  6: A bead has to have 24% lead oxide added to qualify as leaded crystal, but fine crystals, for instance, contain 32%. So yes, the higher the lead oxide content in a component, the more sparkly it is. |
| | | |
| | | 7: A current manufacturer's catalog weighs 5 lbs 4 oz. (Yes, I just weighed it!) Crystal beads, stones, pendants, and pearls only make up 6 chapters of the 20. |
You can find great crystal jewelry designs in Best of Stringing Crystals, a downloadable eBook that features 12 beautiful projects just dripping with great ideas for incorporating crystals into your jewelry designs. 
Are you a fact lover like me? What other facts do you know about crystals? Please share them on Beading Daily.