Dorothy's Dozen Towels Kit
Weave 12 beautiful 8-shaft towels on one warp with the Dorothy's Dozen Towels kit from Weaving Today.
SKU:
Dorothy's Dozen Towels Kit
Details
Details
Dorothy's Dozen Towels Kit
Brighten up your kitchen with these beautiful 8-shaft twill towels. The Dorothy's Dozen towels kit contains enough yarn for you to weave twelve brightly colored cotton towels. A different threading is used in each stripe of warp color to create set of vibrant towels with plenty of pattern. Weave some to give away as gifts or keep them all to stock up your kitchen. Woven in durable and absorbent cotton, the Dorothy's Dozen towels are as useful as they are beautiful.

The Dorothy's Dozen Towels Kit makes twelve towels measuring 18" x 29" each after hemming and wet-finishing. To weave the towels you will need an 8-shaft loom with a 21" weaving width, a 12-dent reed, and one shuttle and bobbin. This project is appropriate for advanced beginners, intermediate, and advanced weavers.
See what's inside this collection:
Handwoven Presents: Spring Weaving Pattern Pack
5 pattern downloads
Decorate your home and your wardrobe for spring with these 5 beautiful digital spring weaving patterns for 4- and 8-shaft looms.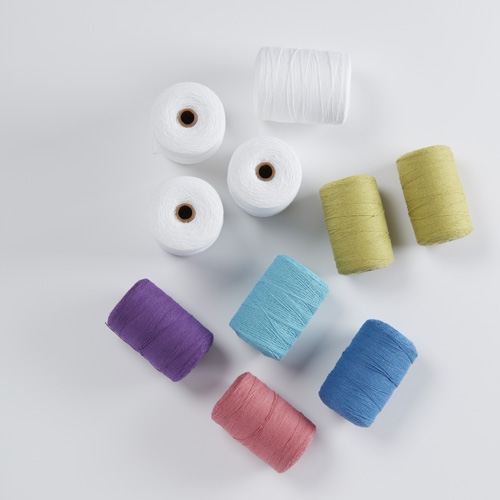 8/2 Cotton
8/2 Cotton is a favorite among weavers. Its firm twist makes it strong, yet it remains absorbent, easy to handle, and very colorful. With this kit, you'll receive these colorways:
7,150 yards of bleached
1,235 yards of turquoise
1,028 yards of rose
1,080 yards of plum green
1,144 yards of China blue
1,170 yards of purple
Additional Info
Additional Info
| | |
| --- | --- |
| SKU | Dorothy's Dozen Towels Kit |
| Author/Speaker/Editor | N/A |
| Size | N/A |
| Number Of Pages | N/A |
| Runtime | N/A |
| ISBN 13 | N/A |
| Drop Ship Message | N/A |
| Product Type | Collection |
| File/Trim Size | N/A |
Reviews